Indoor Air Quality Specialists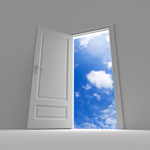 With today's tightly sealed, well insulated homes, the air inside your home can be 2-5 times more polluted than the air outside.
Choose DuganAir for services and products to improve your Indoor Air Quality.
Frequent doctor's visit? Static shock? Hardwood floors warping? Consider an Aprilaire Whole House Humidifier. During the winter months our indoor air can be as dry as the Sahara desert.
Allergies? Pets? Musty basement? Consider UV treatment with an APCO Feshaire UV. Capture and kill bacteria, viruses, molds.
Damp air? Mold along baseboards? Consider an Aprilaire Whole House Dehumidifier.
We provide: