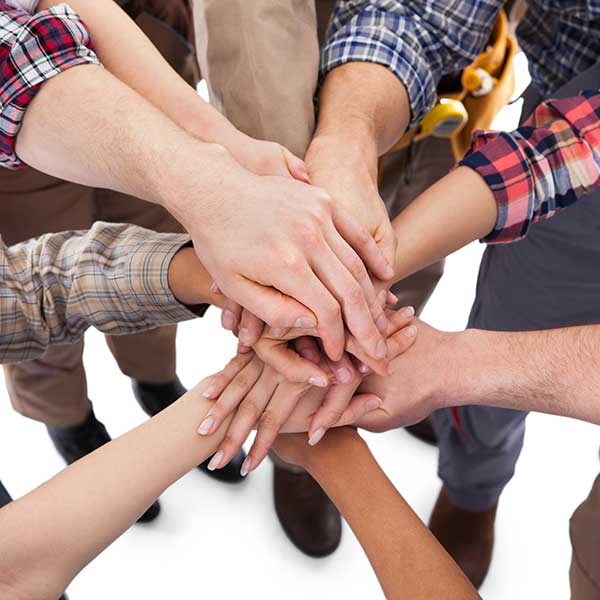 The technicians and staff at DuganAir are a dedicated group of individuals, working together as a team to ensure quality work and customer satisfaction.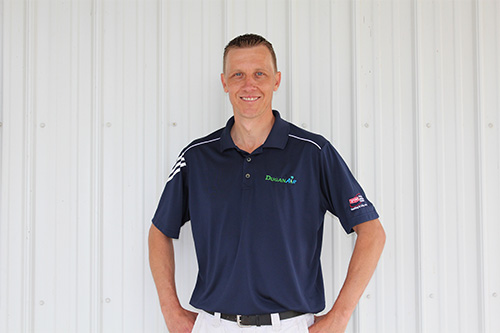 DAN DUGAN
President
Dan graduated with an HVAC degree from ITT in 1996 with a concentration in installation. He has over 20 years of wide-ranging experience. Dan continues to focus on client relationships, emphasizing high-quality work above everything else. His goal is to do what is in the best interest of Dugan Air clients at all times.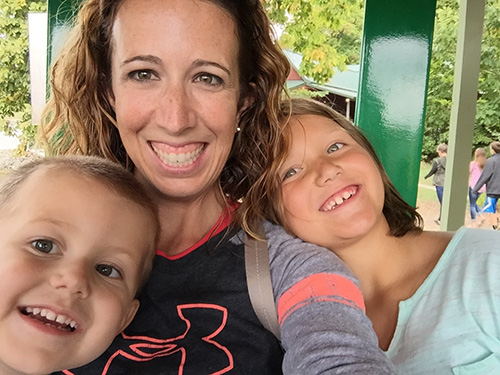 SUZANNE DUGAN
Office Manager
Sue is a 2002 graduate of the University of Indianapolis with a Masters of Science Degree. Before founding Dugan Air, she worked six years as a physical therapist. Her role within the company is now managing the day-to-day operations and providing the highest level of client service. You may hear Sue's pleasant voice when you call or see her friendly smile next time you stop in.
Dan and Sue have been married since 2005 and are the parents of two beautiful daughters, Brittany and Regan, and a handsome son, Trey. The Dugan family is proud to call Johnson County their home.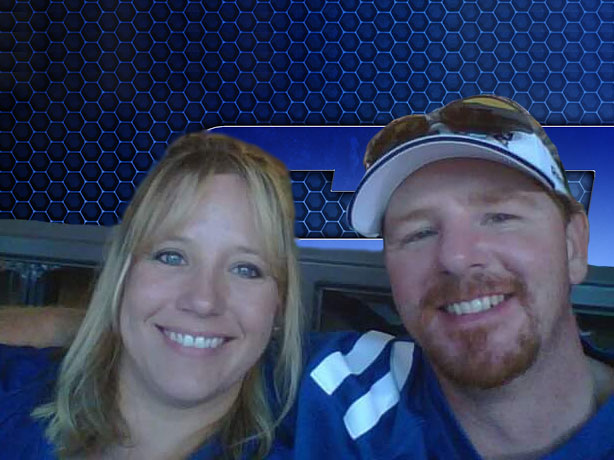 MAX MUELLER
HVAC Service Technician
Max comes to DuganAir with 20 years of experience in the HVAC field. As a lead Service Tech, Max, has the broad-based knowled to tackle some of the most difficult to diagnose heating and cooling systems.
Max grew up in Beech Grove Indiana. He and his wife Kelly have been married for 3 years and are residents of Greenwood. They have two dogs, both beagles, Buddy who is blind and Daisy who Max found and rescued while on a hunting trip.
Max enjoys the outdoors. Whether hunting, fishing, or just relaxing. He also enjoys football season and cheering on the Colts.
How did you and Kelly meet? "Online at Christian Mingle"
Why do you like working at DuganAir? "Great leadership." "They treat their customers like family."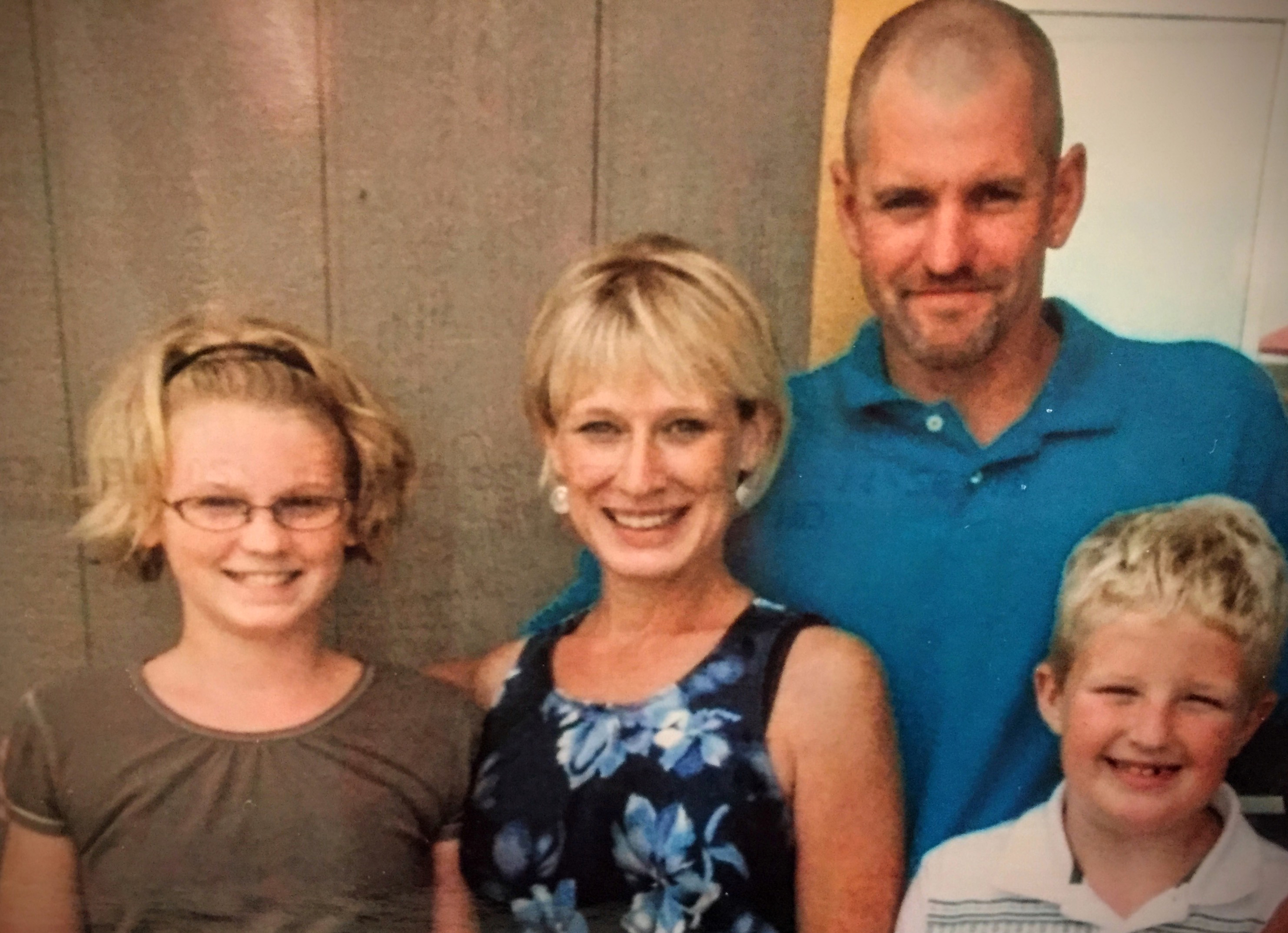 CHRIS ACTON
HVAC Service Technician
Chris has been with DuganAir since it first opened it's doors in 2009. He has been installing Bryant equipment for over 20 years and he takes great pride in a job well done.
Chris grew up in the Mooresville/Monrovia area and resides there still with his wife Marlena. They have two children, Hunter 17 and Mason 15. Marlena works as the head cook at River Birch Elementary in Avon. They have been married for 22 years and they originally met when they attended the same high school and church.
Chris loves being outdoors. When he can find the time, he enjoys hunting, fishing, and playing golf. If the weather forces him inside then almost any hunting television show will do followed closely by the tv series Gold Rush or Wicked Tuna.
Why do you like working at DuganAir? "Its hard to explain. I mean in six years you really get a feel for who you're working with and working for. Dan (Dan Dugan) and I just have a camaraderie. I've seen their sacrifice to start the company, how they never stop trying to improve, and their love for family, the community and our customers."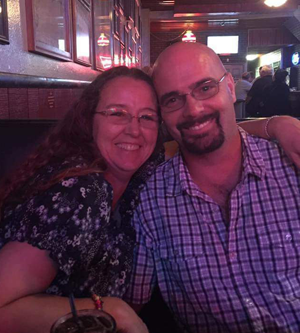 MATT CHURCH
HVAC Service Technician
Matt has brought to DuganAir over 25 years of heating and cooling experience. He holds a NATE (North American Trade Excellence) certification, a demonstration of his dedication to quality and excellence in the field of HVAC. On any given day at DuganAir you may find Matt installing new equipment or making repairs to older systems as his experience allows him to easily do both. Matt was born and raised in southern Johnson County and currently resides in Martinsville. He has been married to his wife Beth for 12 years. Between the two of them they have 4 children, and 3 grandsons, Gavin, Ethan, and Jaxson.
In his free time Matt enjoys relaxing in the outdoors by camping and fishing.
What is your favorite movie? "Lord of the Rings."
Do you have a favorite sports team? "Chicago Blackhawks."
Why do you like working at DuganAir? "I actually knew many of the DuganAir employees before I started working here. Great co-workers."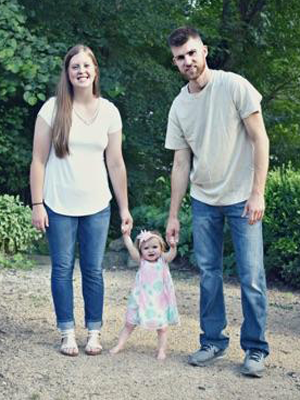 BEN ROACH
HVAC Service Technician
Ben was born and raised in Morgan County. He currently lives in Morgantown with his family, Brooke and, 19 month old, Gabby. While most working in the HVAC field focus on either service work or installation, Ben has chosen to cross train. Today he may be on a new construction job hanging ductwork, tomorrow pulling out an old air conditioner and installing a new one, and the next day he may be testing your furnace to see why it's not working. No matter the setting, no matter the job, Ben is willing to get it done.
Outside of work, Ben stays very busy remodeling/flipping homes. When he's not doing that he enjoys competition coon hunting and being outdoors.
What is your favorite movie? "Open Range."
Who is your favorite sports team? "Cleveland Cavs."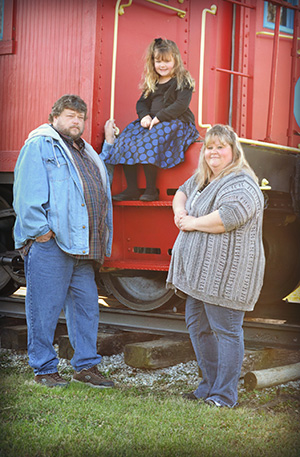 STEPHANIE CARTER
Administrative Assistant
Stephanie has been a DuganAir Team Member for 5 years. As an Administrative Assistant, she keeps the flow of communication between management, employees, and customers seamless. Stephanie's voice is usually the first voice customer's hear when they call to schedule an appointment or ask a question. Her background in Office Software Technology allows DuganAir to stay current with the computer age. Gone are the days of paper invoices and scheduling. By utilizing software to manage scheduling and customer information, Stephanie can quickly and easily communicate that information to DuganAir Technicians in the field.
Stephanie has been married to her husband Jeff for over 20 years. They have one very active daughter, Sierra, who is eight. Stephanie has been a long time Southern Johnson County resident, growing up in Morgantown, graduating from Indian Creek High School, and now residing in Trafalgar.
Stephanie is a devoted mother and loves spending free time with her friends and extended family. On any given weekend you'll see her chauffeuring her daughter around to various activities or attending events for her young nieces and nephews.
What's your favorite tv show? "Treehouse Masters"
Why do you like working at DuganAir? "We have the best customers! I enjoy visiting with our customers when they call or when they stop by the showroom to pick up filters or just to say hi."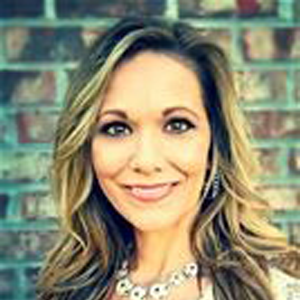 NICHOLE SIEFERT
Customer Service Represenative
Nichole comes to DuganAir with over 20 years of customer service and sales experience. From working in the medical field to designing kitchens and being a leader for women in the automotive industry, her passion (people) and purpose remain the same. To give outstanding service to all of her customers.
Nichole was born and raised in Columbus, IN but now resides in Trafalgar, IN where she strives to be part of this great community. She has three beautiful children: Victoria, David & Isaiah. Nichole is also a Nana to two precious grandbabies, Ellis and Luna, whom she absolutely adores.